Why Pay Upfront for Internet Marketing?
Only Pay a Small Fee when your Restaurant Receives an Order
Profit Builder Marketing Plan
Includes:
SEO Booster ($200 value)
Email Marketing Campaigns.
In-Store Promotional Materials.
Premium Listing in our Directory.
Blog Article written about your Restaurant.
Website Link Exchange.
Only pay 5% of the total order.
Business Building Cycle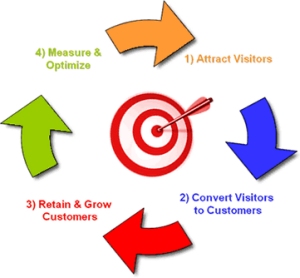 SEO Booster
SEO (Search Engine Optimization) is what helps your customers find your restaurant when they are doing general searches on Search Engines like Google. Our technical department will take a look at your website and improve it with effective SEO tech-niques so that your website attracts more internet business that will result in an increase of dine-in, take-out and delivery. The SEO Booster package is worth $200 but is included in our Profit Building Marketing Package.
Email Marketing Campaigns
A customized Email Marketing Campaign will be designed by our marketing campaign every 200 online orders you receive. Email marketing is extremely effective because it is sent out to a group of people who have already used your online ordering service. This attracts repeat business back more frequently resulting in more revenue. Think of it as a friendly reminder to your customers that you are open for business and you do not want them to forget about you. If you would like to send out email marketing campaigns more often contact us.
In-Store Promotional Material
Receive in store promotional material such as a Window Sticker, instore email sign up list and a sign to display at your pickup counter. Get the word out to your customers that do not know about your online ordering service to build your email list and online ordering customer base. Online Orders typically 10-20% larger which is why you want to convert your customers
Premium Listing in our Directory
Receive a top listing in the Directory for your city. Order Online Express has a directory that has been Search Engine Optimized to attract hungry customers to our directory site. Customers will have the option to choose from any restaurant that is signed up for online ordering in your city. Restaurants who are part of the Profit Building Marketing Plan receive a Premium Listing which will be placed at the top of the page ahead of the normal listings.
Blog
Order Online Express will write a blog article about your restaurant and provide a link to your website.
Website Link Exchange
Your restaurant`s website will be added to our link exchange program which will help the SEO of your website beyond the SEO Booster. Google likes popular websites and it gauges your websites popularity partially based on how many links you have going to your website. Be part of our link exchange and instantly receive dozens of web links from other restaurants and industry
Marketing On The Internet