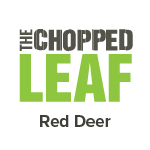 Chopped Leaf Red Deer
31 Clearview Market Way
Store hours Operation: Mon-Friday 10:00 am-8:00 pm Saturday 11:00am-8:00 pm Sunday 11:00am-7:00 pm Dec 31,2021 - 9:30am-5pm Jan 1, 2022 - 11am - 5pm Due to product shortages outside of our control, we may need to swap ingredients or make changes. One of our staff will contact you at the number you have provided to find the best solution. Thank you for understanding.
Contactless pick-up & take-out
All online orders will be placed on a table at the front of the store for you to pick-up. Orders will be placed in a bag with your receipt stapled to it.

$ 0.00
Sandwiches
$ 10.49

$ 10.49

$ 10.49

$ 10.49

* All prices subject to change without notice.